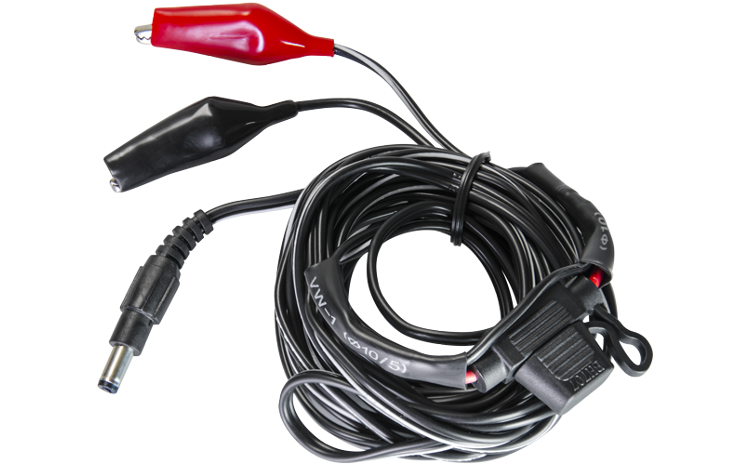 With the 12V power cable you can easily connect your 12V battery to your SPYPOINT camera. The alligator clips make it easy to connect to your battery, while the 12V plug can easily be plugged into the power socket of any SPYPOINT camera. The cable is 3.6 meters long, so you can position the battery where you need it. The 2A fuse is included in the delivery.
Power cord with alligator clips for connecting a 12 volt battery to a camera.
Length: 3.6 meters
Includes a 2A fuse
Subscribe to the newsletter here!
Be the first to know about new products, software updates or promotions at spypoint.store!