The SPYPOINT app is your constant companion so that you have everything in view.
THE KEY TO A SUCCESSFUL HUNT IS INFORMATION, AND THAT'S WHAT THE SPYPOINT APP IS ALL ABOUT.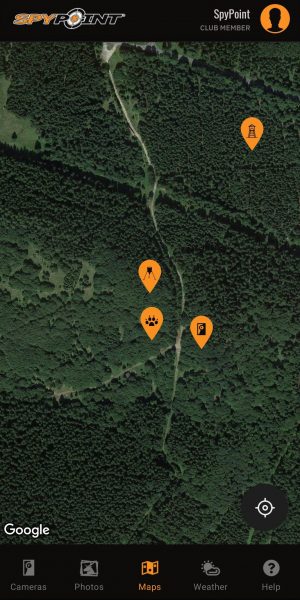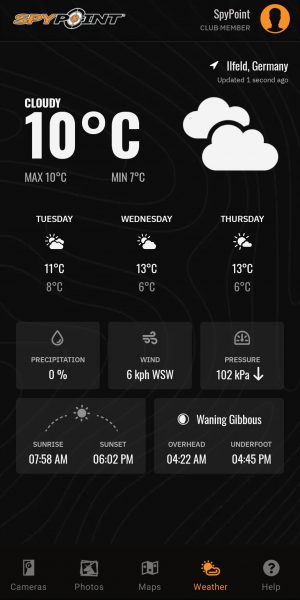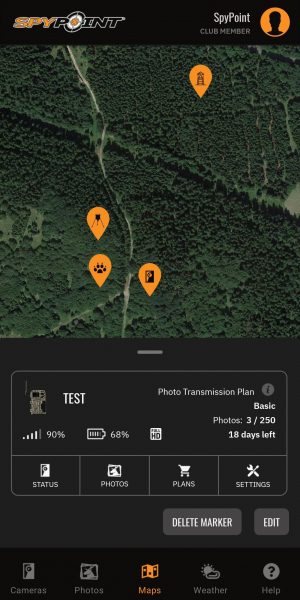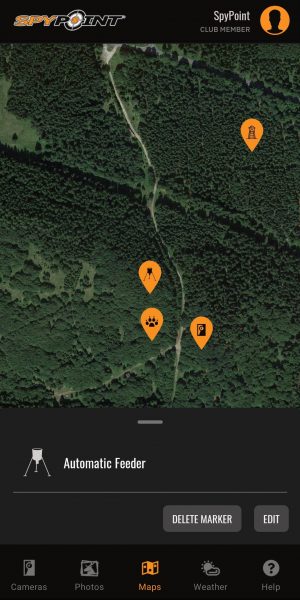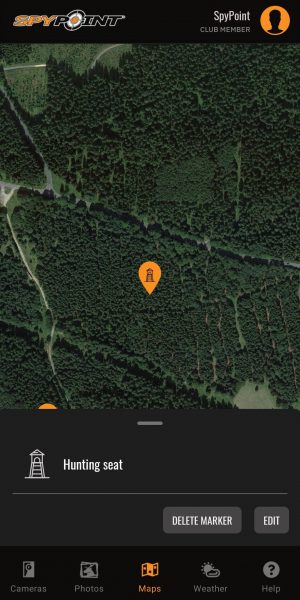 The SPYPOINT app has become better and offers new functions. With the new update, maps and weather have been unlocked.
Thanks to the map function, you can now set different markers in your area and have even more information with you.
Under "Maps" you can choose from 26 different markers, e.g. hunting seat, feeding place or tracks.
In addition, you can of course mark your cameras and get information about the current status with a click.
The weather function offers you the possibility to check the current weather conditions at any time.
This way you have even more information always with you and can plan your next hunting trip better.
With the SPYPOINT app you can ALSO:
The free SPYPOINT app is easy to use and helps you manage all your cameras quickly and easily.
Try the free demo account:
E-Mail: demo@spypoint.com
Password: 123456
Subscribe to the newsletter here!
Be the first to know about new products, software updates or promotions at spypoint.store!