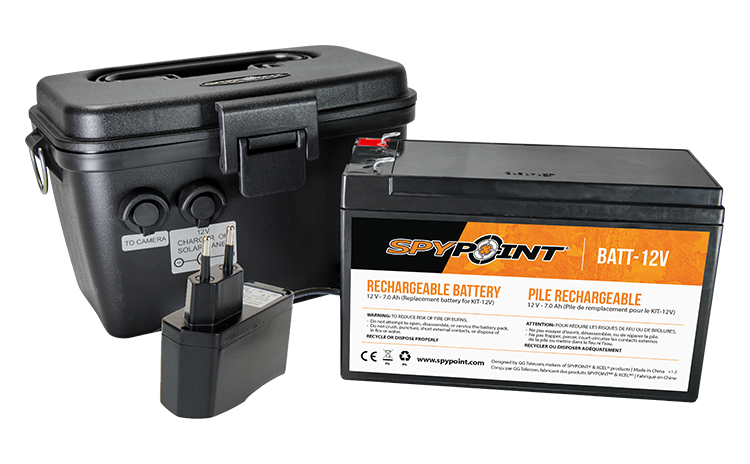 12V Battery, Case & Charging Cable
With this set you have everything you need to power your camera for a long time. Included is a 12V battery with a weatherproof ABS plastic housing, a charging cable, a connection cable from camera to battery and a strap for transport.
Rechargeable 12V 7.0Ah battery with a waterproof ABS plastic case, charger, 3.65 meter connection cable and carrying strap.
Compatible with all SPYPOINT cameras with 12V connection.
Subscribe to the newsletter here!
Be the first to know about new products, software updates or promotions at spypoint.store!